There's quite a variety of piercings available in 3D Kink "Sex Pack" upgrades, but I found myself to be mildly disappointed in the nose rings that were included. As jewelry they are a fine assortment, but for kinky purposes a big round slavegirl nose ring (big enough to grab with a finger, or the clip on a leash, or the hasp of a padlock) would be ideal. This is as close as you can currently get: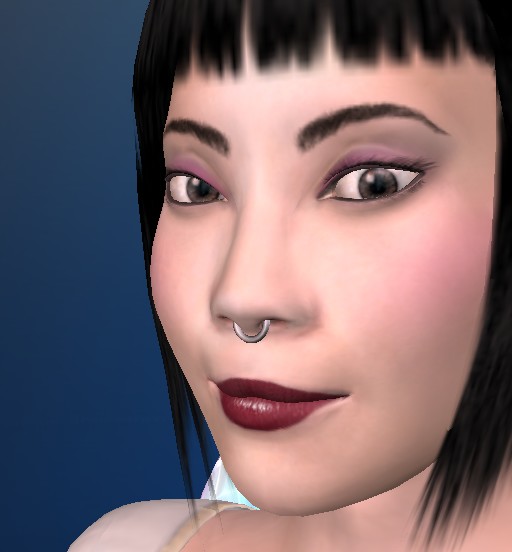 One of my current uncertainties (it's quite a long list as this point) is whether there is any way for users of the 3D Kink software to create their own "sex pack" accessories or modify the shapes and textures of existing ones.
And hey, while we are wishing for pierced nose accessories, how about a cute little "Cannibal Princess" bone?